ℕ ℂℝ & ℝ ℝ
! , # !
( 1)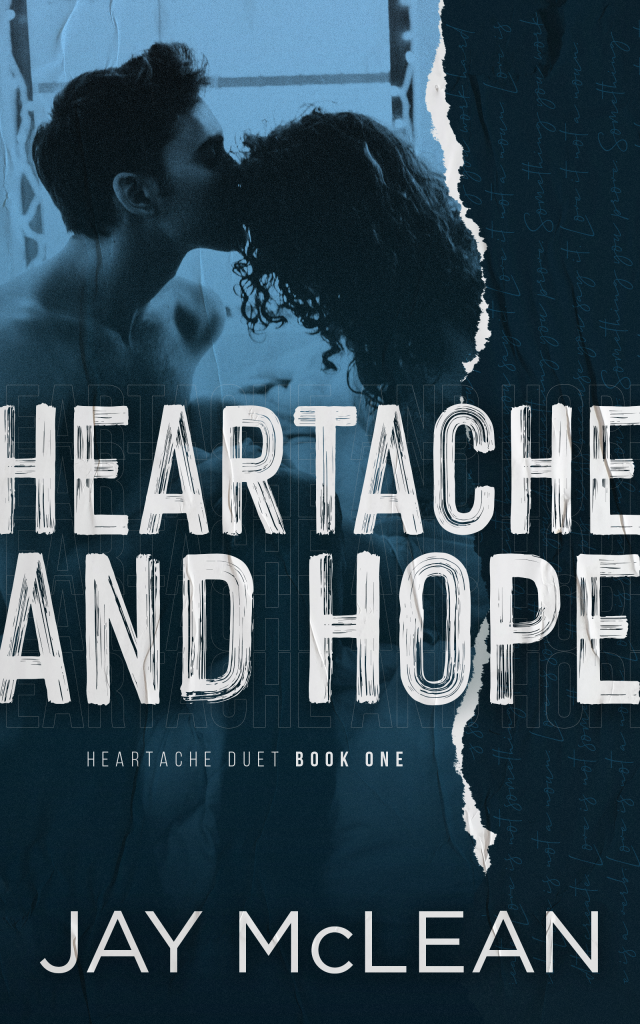 BLURB
Ava Diaz needs saving.
She just doesn't know it yet.
Just like she doesn't know a thing about the boy she sits next to on the first day of senior year.
He thinks she's a brat.
She thinks he's entitled.
Maybe first impressions don't always last…
Because Connor Ledger's about to save her.
He just doesn't know why.
Review
4,5 stars
"What if five hundred miles away, there was a girl… a girl who was barely holding on to hope… a girl so close to giving up. And you just happen to move next door to her? Just happen to sit next to her in class. And you form this friendship with her, not knowing how badly she needed someone exactly like you, at exactly that time, to help piece her back together. To help heal her. And to show her that magic exists and… and maybe it's not the NBA," I say, my voice hoarse, throat aching with the force of my withheld sob. "And maybe it's not what you imagined your purpose to be…" I look up at him, at his red, raw eyes holding mine hostage. "Would that be enough?"
Jay McLean had me glued to the pages of Connor and Ava's story.
This is a story filled with angst, hardship, beauty, love and ending on the lowest of the lowest point on a cliffhanger!
Both characters are moving and hurt by their past that left deep scars. Ava is still living in her own personal help and I don't know how she could show such a devotion and loyalty!
I know that you say for your loved ones, you'd do anything but I also know from personal experience that sticking with someone who had deep mental issues is highly taxing on your own mental health. It takes a Big person with capital letters to stay and devote his life to the other in such way!
So, believe me when I say that Ava is one of the strongest heroines I have read about!
But what's this story about?
Connor just moved out of his school to spend his last year at St Luke's Academy. He is dirt poor but changed school in his last year to hope get scouts attention.
Only St Luke's Academy sucks with rich and snobby people. And his first day is not the best. Nor are the weeks after friendship wise.
"The first day of senior year is daunting for anyone, but the first day as the new guy in a new school full of rich kids who I'm sure can sniff a poor, scholarship kid from a mile away? Yeah,"
So his day is really looking bad until Ava enters his classroom and then….magic!
He feels instantly drawn to her. He does not know why, even if she is hot, but he wants to get to know her and protect her.
Ava is alone with her big stepbrother Trevor.  He left everything behind him: college, football and his girlfriend to come back and take care of Ava's mom with her.
Ava's mom is an ex army and has lived the most awful experience she could have lived while in the army. She is now so broken and suffers from deep PTSD. She can't be left alone a single minute and it's upon Ava and Trevor to care for her once Ava's school day is over as her stepdad bailed on them.
Ava bears the weight of the world on her shoulders.
She also has so much guilt, for calling Trevor back and ruining his future.
At the beginning of the story, she has just …signed out.
Her life has no color, no hope.
But soon Connor will make her feel alive again. And this story is their story, with many ups and many lows. Because Connor will never have all of Ava's time and it's hard, even with the best intention and lots of patience like Connor had, to still nurture and let bloom such relationship.
Add to these facts that these two have huge issues.
Ava of course because of what happened to her mother and the guilt she is bearing but Connor because of what his mom did when he was three years old that has him struggling with huge abandonment issues.
This book made me cry, swoon, laugh as their banter is funny, rage and eat all my finger nails!
I confess that I am so hooked that instead of waiting to get my sequel from the author, I just bought it already as I just couldn't wait to know what happened!!!!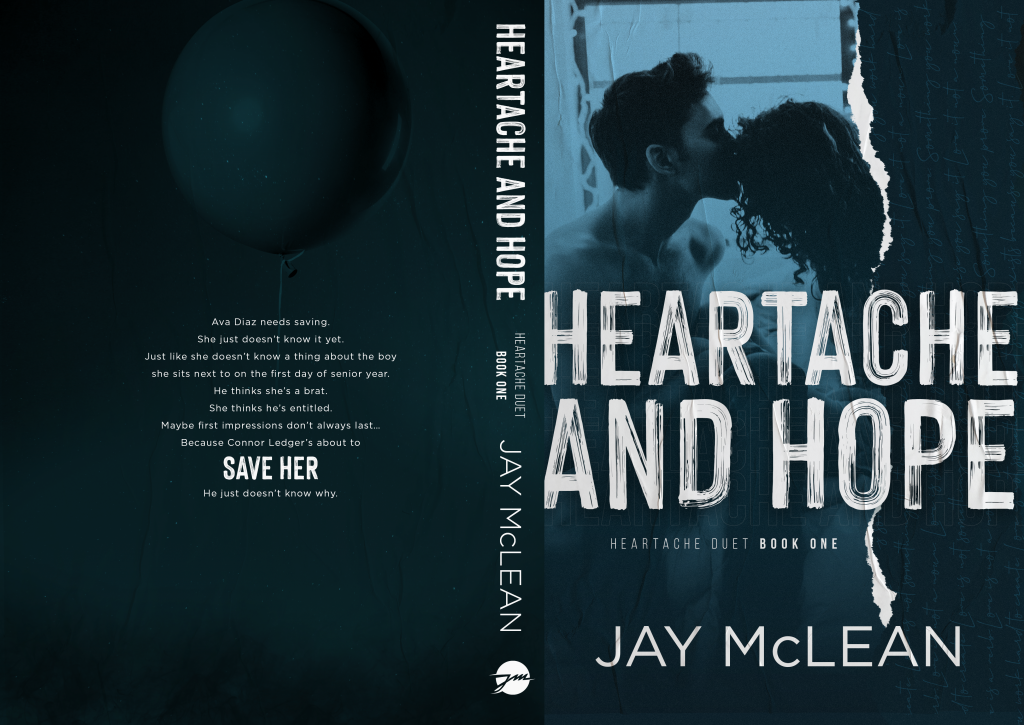 ( 2)
BLURB
There are no more goodnight kisses.
No knocks on windows.
No lengthy text messages.
No late-night phone calls.
And no game day balloons. 
There's just Connor.
And Ava.
Existing in a world filled with nothing but heartache.
While searching the darkness for glimmers of hope.
Because with hope, comes magic.
And magic is forever.
** , .
Review
5 stars
"There is just me. Existing in a foreign world, living a life I thought I wanted while loving a girl who can't love me back."
I will try to avoid spoilers but that will be difficult.
We begin where Heartache and Hope left us.
Connor is hurting and Ava is hurting too.
This book will be a real roller coaster of emotions and you'll have lots of heartache and drama.
I swear Jay is a master at angst!!!
She also writes perfectly flawed and battered heroes. The ones who have big cracks in their soul and heart and that you just want to hug and give their HEA right away!
I can't count the times that I wanted to help Ava or Connor or Trevor or mama Jo or ….
I just wanted to jump into the book and help them like I would help friends in real life!
One thing I absolutely adored in this book is that we get to know Mama Jo.
We get to know her and see her more like an amazing human being and not like a liability anymore.
Her dynamic with Connor was amazing. These were some of the best moments of the book.
"I know you miss your old life and your independence, and I don't blame you." I blow out a breath. "I just need to get through the rest of the school year, and I'm going to find a way to fix everything. I promise. But first, I need to fix myself. Because I've been miserable, Trevor, and I just… I want to be happy again."
Ava has been through so much and she will really try to become stronger or rather, to get better because she was already so strong!
But she did not feel like it.
And I loved that new spirit of her! Even if she'll have a long way to go.
And Connor is still one of the most perfect boyfriends I have ever read about!
He is the exact opposite of Creepy Peter and he is so generous.
I loved that he never faltered and knew that his end game was Ava and her only. I love when heroes are dedicated to their woman and have eyes for her only.
You will go through so much angst, so much joy, hope despair and love. But Jay tied everything neatly and very nicely with a lush ribbon.
An excellent and moving romance!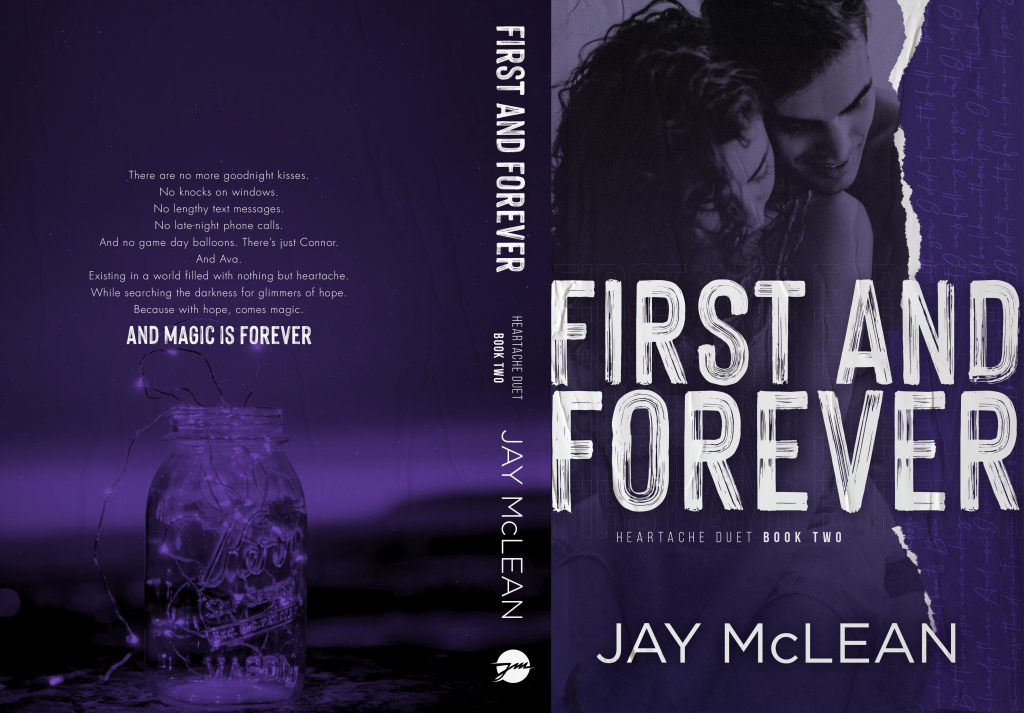 Cover designer: Mary with Books and Moods
PURCHASE LINKS
Heartache and Hope (Book 1), FREE for a limited time!
Kindle Unlimited >> https://amzn.to/2YVyDfU
Print >> https://amzn.to/34SN0W3
First and Forever (Book 2)
Kindle Unlimited >> https://amzn.to/2Gm4nEF
Print >> https://amzn.to/32M9gy1
Add the duet to your Goodreads TBR >> http://bit.ly/HD_GR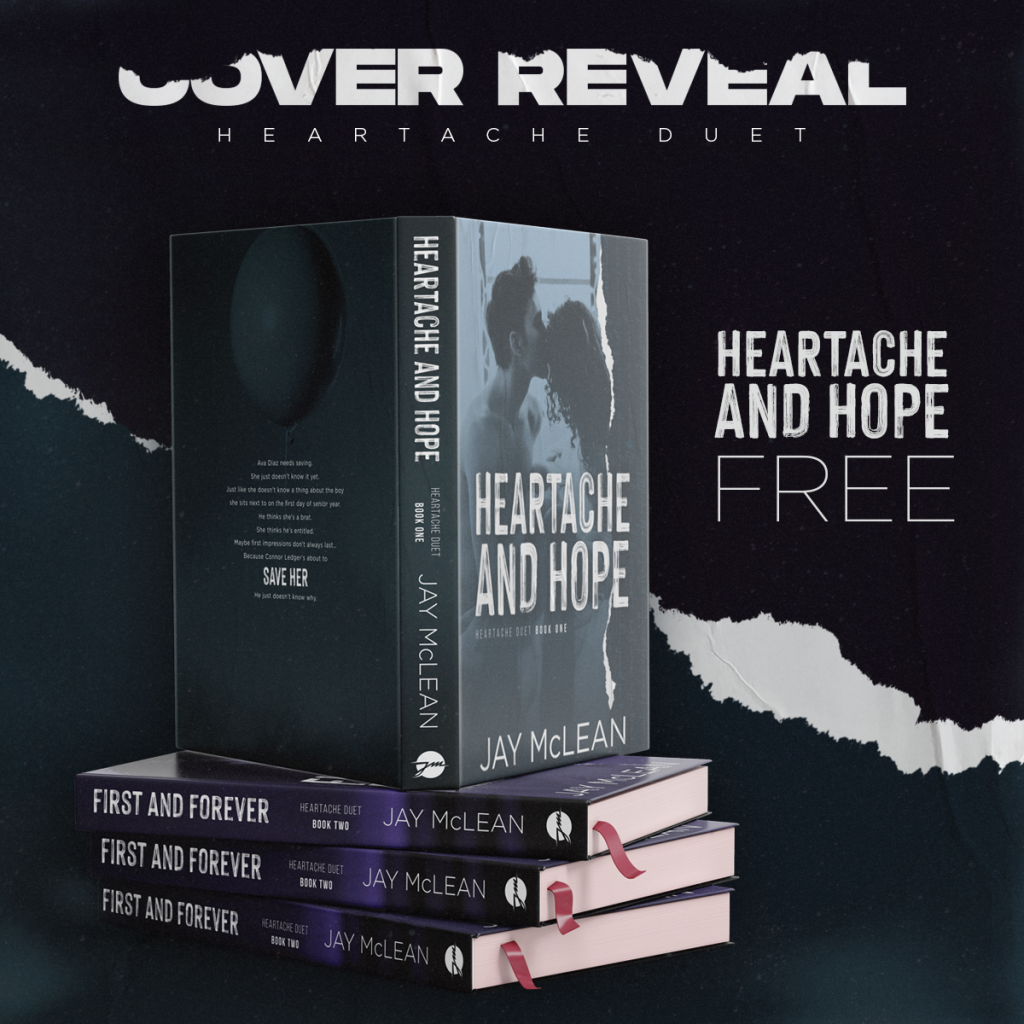 GIVEAWAY
To celebrate the release of Leo, Jay McLean is giving away a $50 Amazon Gift Card! Stop by her Facebook page to enter!
https://www.facebook.com/jaymcleanauthor
TEASERS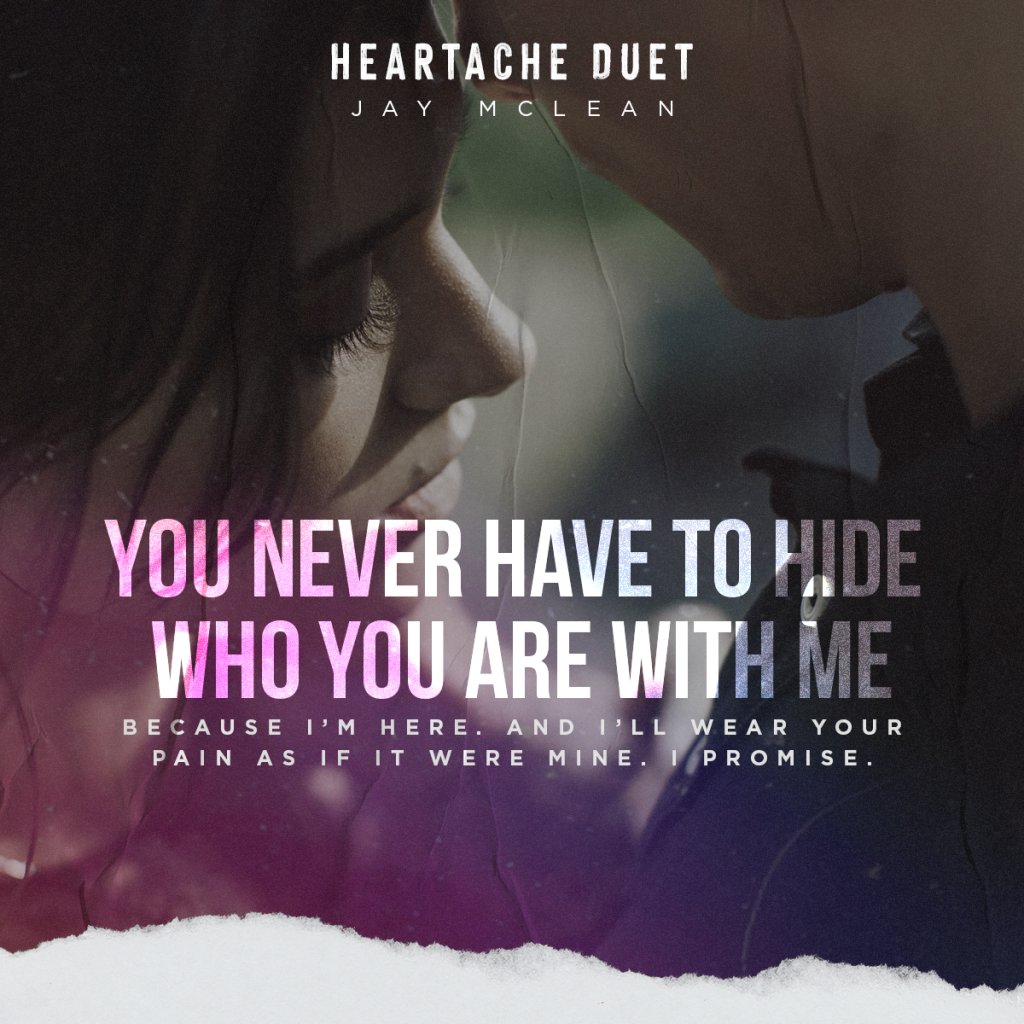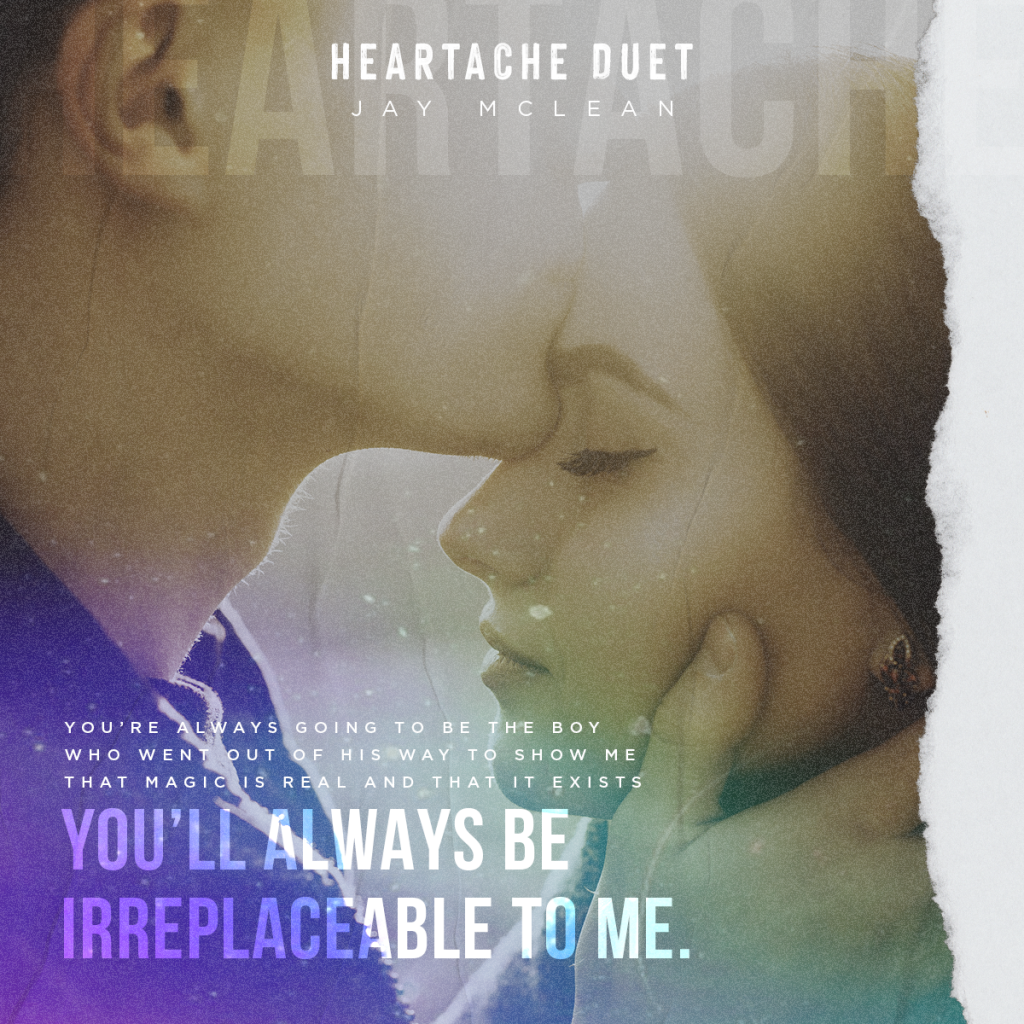 ABOUT THE AUTHOR

Writer. Reader. Mom. Wife. Master of awkward Sarcasm.
Jay McLean is a full-time reader, writer of New Adult and Young Adult romance, and skilled procrastinator. When she's not doing any of those things, she can be found running after her three boys, investing way too much time on True Crime Documentaries and binge-watching reality TV.
She writes what she loves to read, which are books that can make her laugh, make her hurt and make her feel.
Jay lives in the suburbs of Melbourne, Australia, in her dream home where music is loud and laughter is louder.
AUTHOR LINKS
Facebook | Fan Group | Web | Twitter | Instagram | Newsletter | Books