For some people, silence is a weapon. For Mallory "Mouse" Dodge, it's a shield. Growing up, she learned that the best way to survive was to say nothing. And even though it's been four years since her nightmare ended, she's beginning to worry that the fear that holds her back will last a lifetime.
Now, after years of homeschooling with loving adoptive parents, Mallory must face a new milestone—spending her senior year at public high school. But of all the terrifying and exhilarating scenarios she's imagined, there's one she never dreamed of—that she'd run into Rider Stark, the friend and protector she hasn't seen since childhood, on her very first day.
It doesn't take long for Mallory to realize that the connection she shared with Rider never really faded. Yet the deeper their bond grows, the more it becomes apparent that she's not the only one grappling with the lingering scars from the past. And as she watches Rider's life spiral out of control, Mallory faces a choice between staying silent and speaking out—for the people she loves, the life she wants, and the truths that need to be heard.
WHY?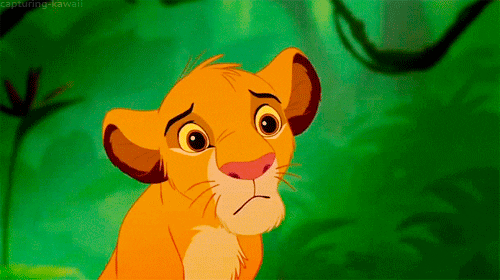 Have you ever wondered why some books just "click" with you? Because that's what happened here.
For two days I did not post anything on the blog, I shut all social media (yes even Goodreads *Gasp!*) and I was in my blissful reading bubble.
I wanted to lose myself in Mallory and Ryder's story.
So yes why did I love it so much?
Is it because the plot is incredibly original and the trop never used before? No.
Is it because the characters are brilliant and badass and..? No.
So why?
Because it was just perfectly executed.
The plot is about some second chances. God knows this trope has been used and abused!
Well second chance always work for me because that's what can happen in life. You mess up and your try to clean up.
It's second chance in life as Mallory has been adopted after leaving for years in a horrible foster family. Ryder is now living in a better house too and both have better luck to try and build a future.
Second chance in friendship as they did not know where the other was after a dramatic event. Mallory and Ryder thought about the other every day for four years, wondering if the other was safe in a happy place. Now they are reunited and have a second chance at friendship.
Second chance in becoming who you were meant to be and overcome PTSD. At first glance Mallory is the one that's been utterly changed. She can barely speak. She's been conditioned to stay silent and not make noise or fear consequences.
For years she has worked to overcome her fears. Now she wants to go to public school instead of being homeschooled but it won't be a piece of cake!
I loved how the author made us walk in Mallory's shoes. For two days I was Mouse. Shy, insecure, nearly mute and not loving myself. I wanted to do better, to be better.
"My name is Mallory…Dodge". I drew in a deep breath, speaking to no one. "And I like … I like reading. And I don't like … I don't like who I am."
For two days I was also mesmerized by confident and smart Ryder, my white knight in shining armor.
But looks can be deceiving and Ryder may not be so perfect and free…
The characters are wonderfully flawed, perfectly imperfect and so touching. Prepare some tissues and avoid reading in public. Or fear people asking if "you are all right" at the sight of your crunched nose, furrowed brow or swelling eyes.
Some will be angry with Mouse and want to shake her. I empathized with her.
Yes it's the shy, traumatized girl protected by her former foster friend's trope. No she is not some fearless fighting girl.
Yes Mallory has many setbacks and will run and hide. But she tries!
She really wants to become "normal" and overcome her "condition". Honestly it was impossible not to love her and cheer when she did it.
Mallory also has to find who she is and what she likes as she's always been conditioned to be quiet and now wants to please her new parents. But you can't live others life. You have to live your own and make your own choices.
"And I thought more about what I was passionate about. What screamed my name, and I realized I had no answer. Everything about me was superficial, barely scratched the surface.(…) I was basically a blank canvas and that wasn't a bad thing because that meant I… I could be whatever."
Ryder…Ryder will make you melt on the spot and swoon. I love protective heroes and Ryder was like a day trip in Heaven. He was so sweet with his Mouse, so patient, so supportive. I can't find a bad word to say about him. I wish my daughter to find her Ryder.
When you'll read about how he protected and cared for Mallory when they were young you'll fall for him too.
He would always read her The Velveteen Rabbit when she was sad of frightened. Time and again the same story even if it made her cry. Because the rabbit was Mallory… but it was Ryder too.
"It was sad." "The rabbit becomes real in the end. I don't know how many times I explained that to you". "But he was old and shabby and …All the rabbit wanted… was to be real and loved."
Jennifer's writing worked extremely well for me and the story was like a breath of fresh air. The right balance of cuteness, emotions, fear and hope. Never boring even if the book is over 470 pages and always moving. She has an intelligence and finesse that just does it for me.
Now I want to kick my butt (kind of tricky as I'm not a contortionist)! I loved the Lux series, the Covenant series the…so why did I stop reading her books for some years?
I guess other shiny authors came in the way and made me forget how much I love her tales.
So now excuse me but I'll raise my book budget and go to the nearest bookstore.
Have you read this book? Loved it?
Thanks for reading!
Buy link -> http://amzn.to/2zz0N1R