Wrecking his heart wasn't part of the plan.
**Part Two of Saylor and Oliver's story**
One year to accomplish a dream.
One year to leave my mark in the world.
One year to live my life pretending that I'm not irrecoverably and completely in love with a man I can never have.
I wish he would go away. I wish he would stop looking at me like I'm his everything. I wish…I had more than a year.
This book is meant to be read after Sugar We're Going Down and can't be read as a standalone.
4 "what are you playing at" stars
Warning: disorganized and heated review! I apologize but I'm all over the place right now.
So…
MICHELLE WHAT ARE YOU PLAYING AT?????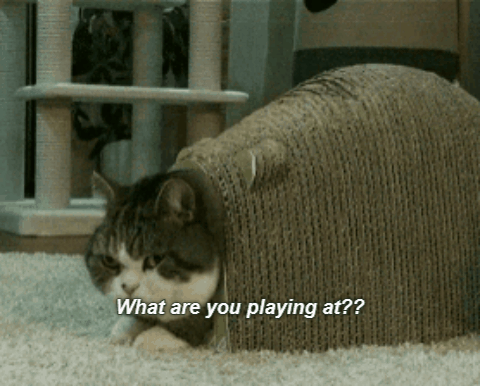 You left me hanging at the end of the first book Sugar "We're Going Down". I was outraged!  And now, now you're doing it again! Seriously are you experiencing something special in your life that you're going all cliffy on us? Some frustration you have to express? Well that's not cool!!!
Now that I've let loose some steam, back to the story and the characters.
Oliver was supposed to be the most two dimensional character of the bunch. You know the partygoer, the womanizer easy to read and easy to sidetrack with some "fake" battling eyelashes paired with a tight skirt.
Well he surprised me. If I was very religious I would say that he saw the light.
The hot bod has tenacity! He shows protectiveness! He is dedicated! He…
Now that he is hooked on Saylor he is faithful.  He is very determined to get her sweet but stubborn behind back and pronto!
His master plan is to play hard to catch and be all business like.
Saylor is taken aback by his aloof behavior. Her heart is breaking each time she crosses his path. She will see him very frequently as Oliver has tricked the band into signing a contract with his brand new music company.
I'm stopping here as far as the plot is concerned.
What you'll get in this second installment is:
√ Angst as Saylor is riddled with guilt for hiding her problems to her friends. She wants to make the most of her remaining time and it was heart breaking to witness the weight she's carrying, her fear and remorse.
√ Elation as Oliver will prove very determined to get his girl. I loved how dedicated he was! I wanted to pat his back saying "Well done mate.". Cheers for Oliver.
√ New very interesting side characters that I see having their own story in the future. "Sticks" is the new mysterious band's drummer and I smell some hidden future story material.
√ Romance and steam of course!
√ Unfortunately a cliffhanger. Grrrrrr.
So would I recommend this book? Of course if you have read the first installment or/and if you're looking for a sweet but somewhat angsty romance featuring hot singers.
Buy link -> http://amzn.to/2hbMUSm