🔥🔥 HOT NEW RELEASE 🔥🔥
BREAKING YOU (BLACKTHORN ELITE #2) by J.L. Beck and C. Hallman is LIVE!! #OneClick today!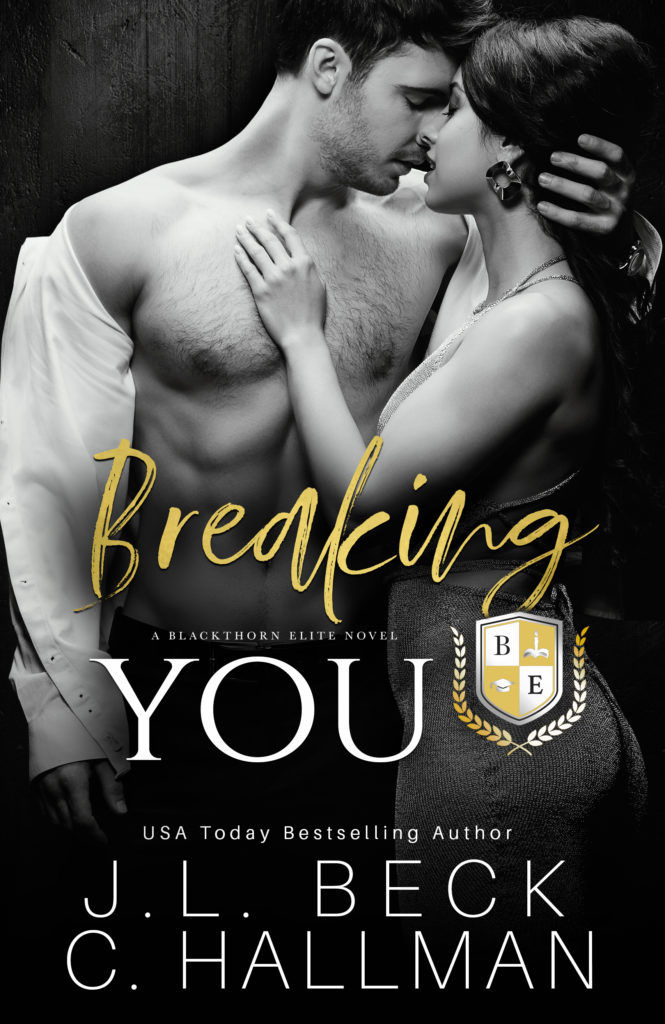 BOOK BLURB
They say there is always a calm before the storm. A time when you think you're safe, protected from the destruction that you know is going to eventually come. Harper was that calm. And I? I was the motherfucking storm.
As kids we were best friends. She was the light to my darkness. I used to protect her from her bullies, now I'll become her most feared one.
Seeing her for the first time after three years was like a bucket of ice water being poured on me. It chilled me to the bone, making me irrational, angry. No longer is she a little girl but a grown woman with curves and eyes that pierce my black soul.
No one knows the darkness that lingers under the surface, all they see is my smile, my charismatic charm. I'm the all American golden boy.
Having her back in my life is awakening something inside of me. She reminds me of everything good, everything I'll never have and I refuse to let her stay.
She has to go and the only person dark enough, dirty enough to scare her away is me…
Breaking Harper isn't as easy… I thought I knew everything, turns out others are just as good at hiding their secrets as I am.
Damaged, dark and falling off the deep end. Will I break her? Will I break us?
"Sometimes the scariest monsters aren't those that hide in the dark. Sometimes they're the ones hidden right in plain sight… like me."
**This is a standalone DARK bully romance. This book contains scenes that may be triggering to some readers. This is not a YA romance novel and should be read by those only 18+ or older. **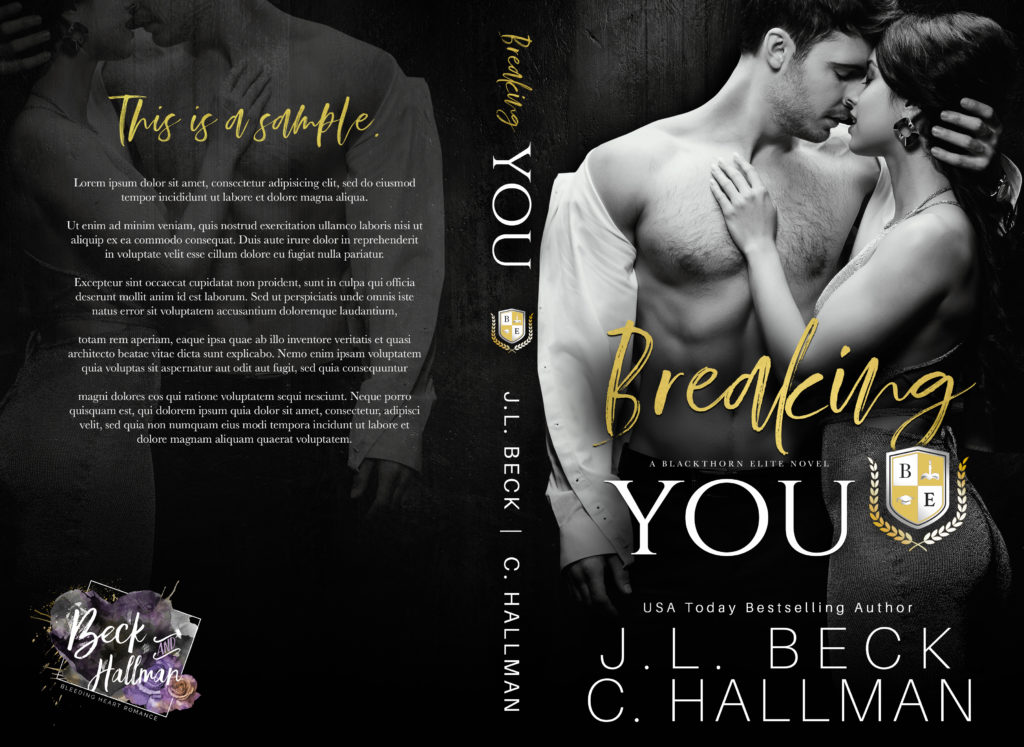 PURCHASE LINK
Amazon: https://amzn.to/32AfuzN
Catch up on the series by starting with Hurting You (Blackthorn Elite #1) and read for free with KU!
Link: https://amzn.to/2Y41bCl
TEASERS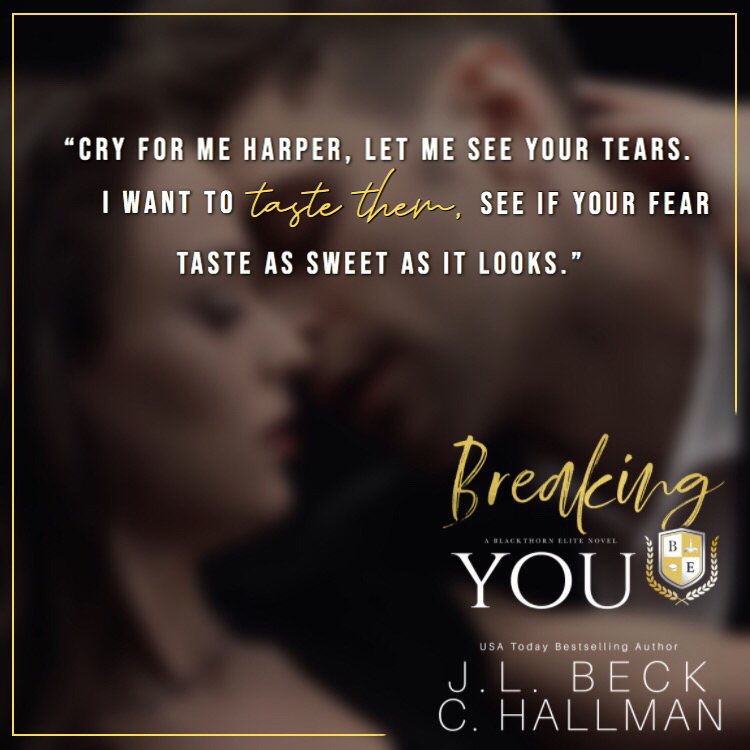 ABOUT THE AUTHORS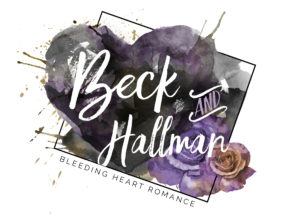 J.L. Beck & C. Hallman are an author duo who love reading, writing, and coffee. After meeting by happenstance they decided to write a book together, which later turned into many, many more. When they aren't writing or plotting their next book, they're playing mom and wife. They both share a love for dark romance, and enjoy a happily ever after as much as the next reader.
AUTHOR LINKS
J.L. BECK SOCIAL MEDIA:
Newsletter | Join Smut Queens | Facebook | Twitter | Instagram | Amazon | Bookbub
C. HALLMAN SOCIAL MEDIA:
Newsletter | Facebook Group | Facebook | Goodreads | Instagram | Bookbub | Twitter