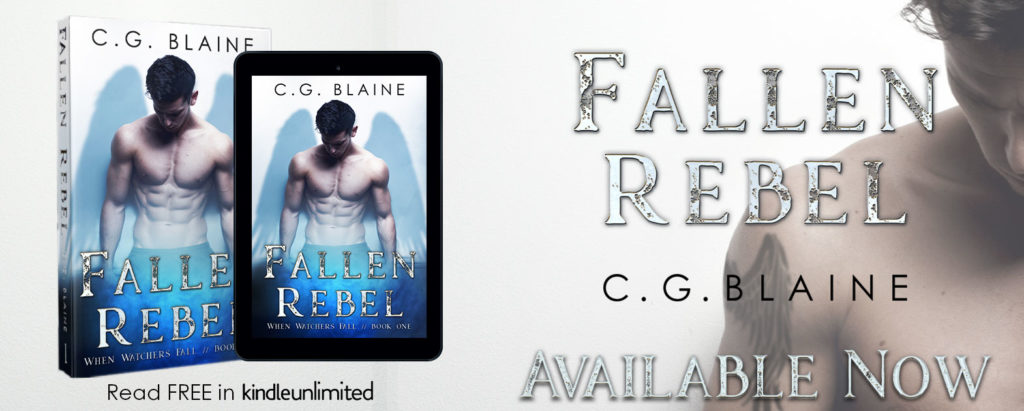 🔥🔥 HOT NEW RELEASE 🔥🔥
Fallen Rebel (When Watchers Fall Book One) by C.G. Blaine is LIVE!! #OneClick today!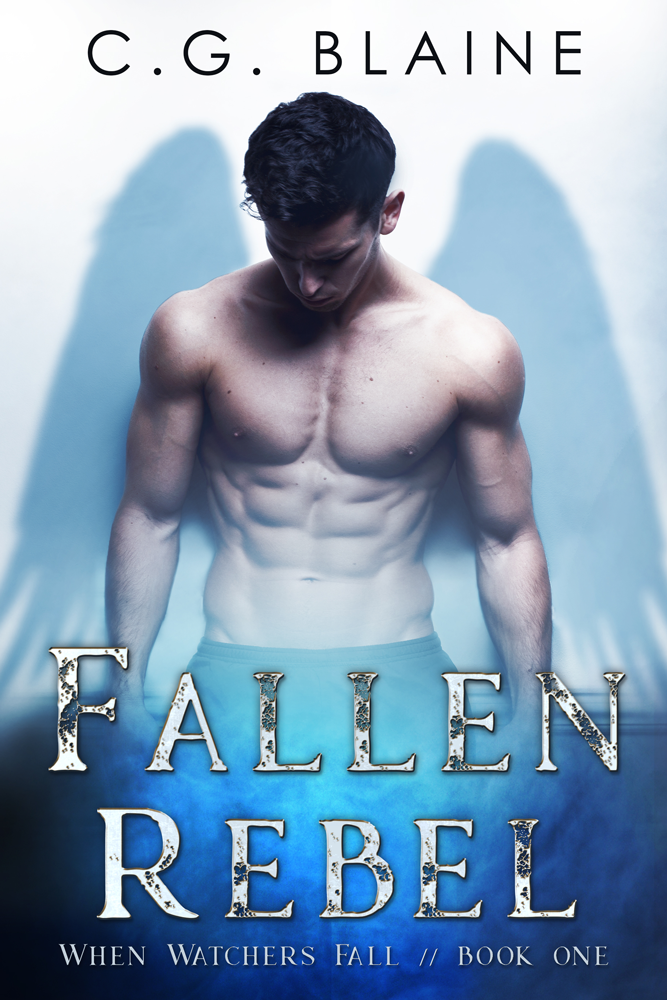 BOOK BLURB
Cass
Watchers exist by one rule: keep your Nephilim alive. No matter what.
Protecting, following, watching from the shadows, I've served my time. Now, all that stands between me and returning home is her.
Hannah Kelley. The last of her line. My final charge. So long as she stays breathing for the next fifty to seventy years, I'll have completed my punishment. No longer a Fallen.
Except now, she knows who I am. She knows what I am.
And I have no doubt she's about to make my existence an absolute hell.
Hannah
I lost everything I loved at once, my world ripped apart in an instant.
I've been alone ever since. At least, I thought I was until I met him. A guardian angel. My Watcher. The immortal asshole interfering with every aspect of my life.
Once Cass steps out of the shadows, I have no way of putting him back. Even though I desperately want to. He's not exactly thrilled with my existence either. I'm keeping him from the eternity he's been waiting for after all.
But whether we love or hate each other, our fates are intertwined—his forever tied to my life.
And when Cass decides he wants that forever to include me, I fear for anything in heaven or hell that might try to get in his way.
Add to Goodreads: https://www.goodreads.com/book/show/48485070-fallen-rebel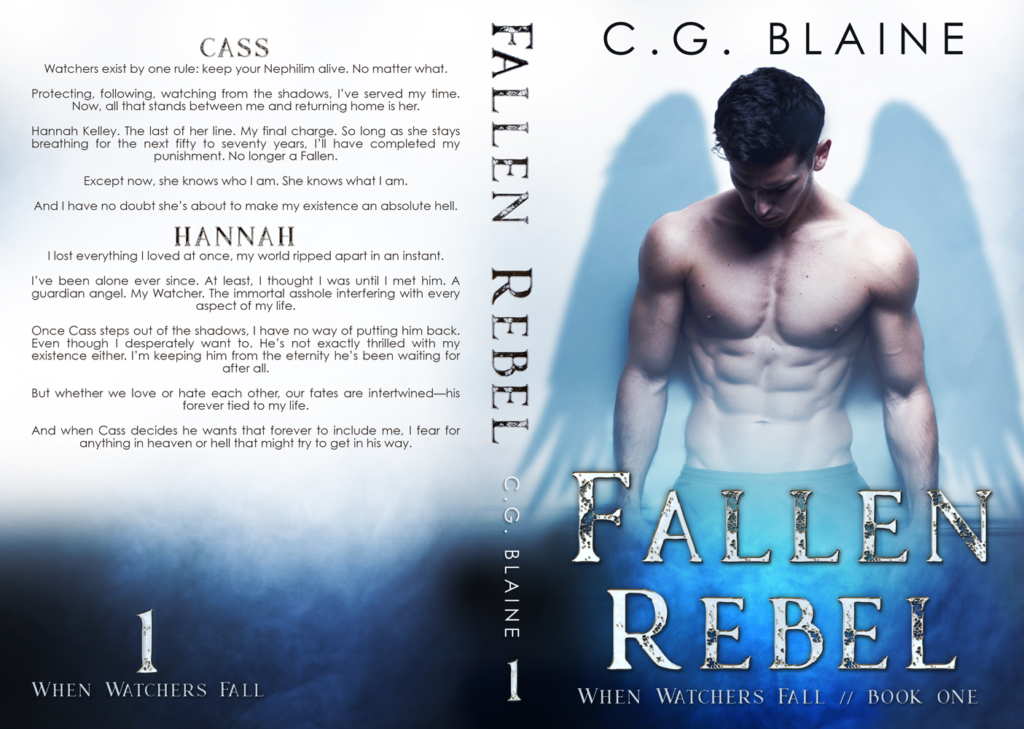 PURCHASE LINKS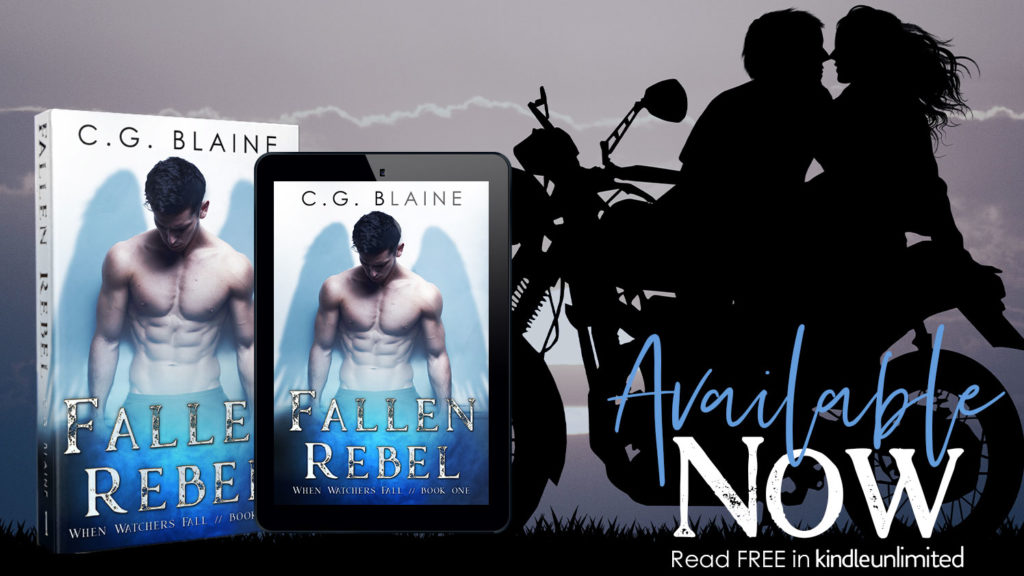 Amazon US: https://amzn.to/32IT2Ul
Amazon UK: https://amzn.to/2KocIGN
Amazon AU: https://amzn.to/33QfRqO
Amazon CA: https://amzn.to/2NMAA99
GIVEAWAY
To celebrate her release, C.G. Blaine is giving away a signed paperback and a $25 Amazon gift card! Head to her Facebook page to enter: https://www.facebook.com/authorcgblaine/
EXCERPT
"Do you believe in God?" I ask, agitation apparent in my voice. "Angels and Heaven and all that?"
"About as much as unicorns and fairies." Her eyebrows pull together. "Why? Are you going to try and tell me you're an angel?"
The second she says it out loud, my throat seizes up. We're at the point of no return. My hand actually shakes while I take a drag off my cigarette, and all I can do is nod.
Hannah catches me off guard with an amused smile. "You want me to believe you're an angel?" Then she laughs and rolls her eyes. "Okay, John Smith."
I stare at the sky, placing my hands on the back of my head. She's starting to irritate me, and I want this done and over with now.
"You want me to prove it?"
She laughs again and nods.
"Fine." I storm off toward the cliff, my head shaking the entire way.
"Cass…" she says, panic in her tone as I reach the edge. "What are you doing?"
"I'm fucking proving it."
And then I jump off the cliff, Hannah's screams following me down.
TEASER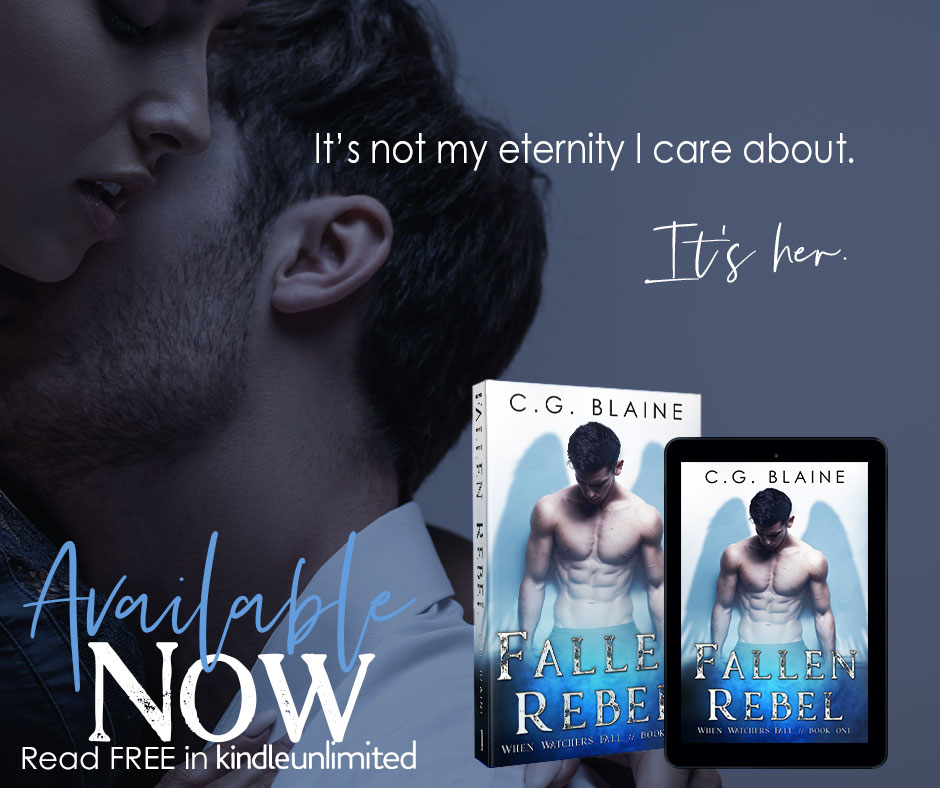 ABOUT THE AUTHOR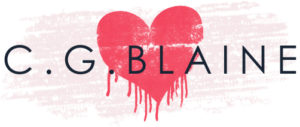 C.G. Blaine writes contemporary romance and new adult novels. At one time, she was cool. Now she lives in the middle of nowhere with her husband and plays pillow to a forever-hangry, blind cat. She's terrible at texting back, and if she's overly nice to you, chances are she's not a fan.
AUTHOR LINKS