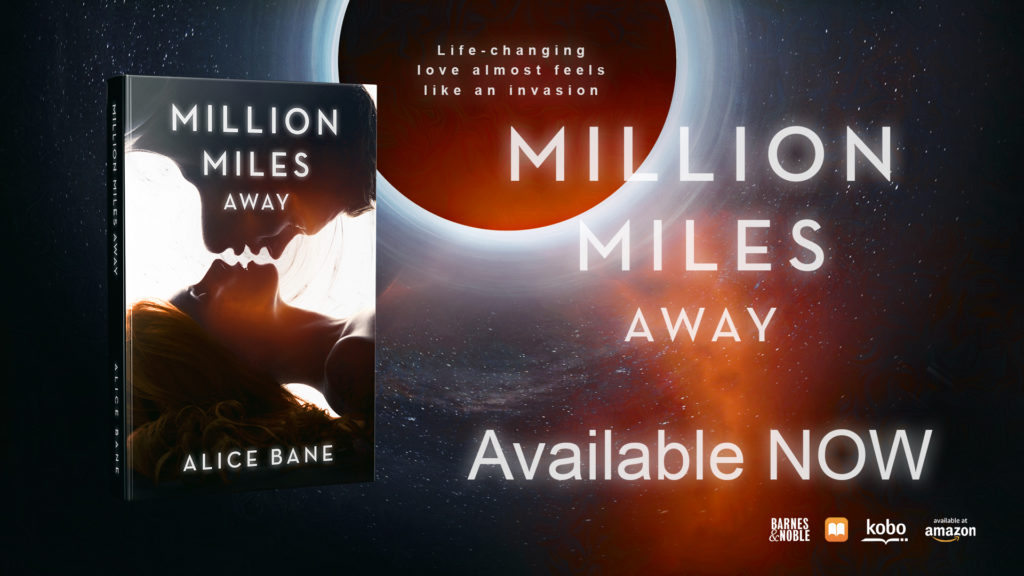 🔥🔥 NEW RELEASE 🔥🔥
Million Miles Away by Alice Bane is LIVE! One-click today!!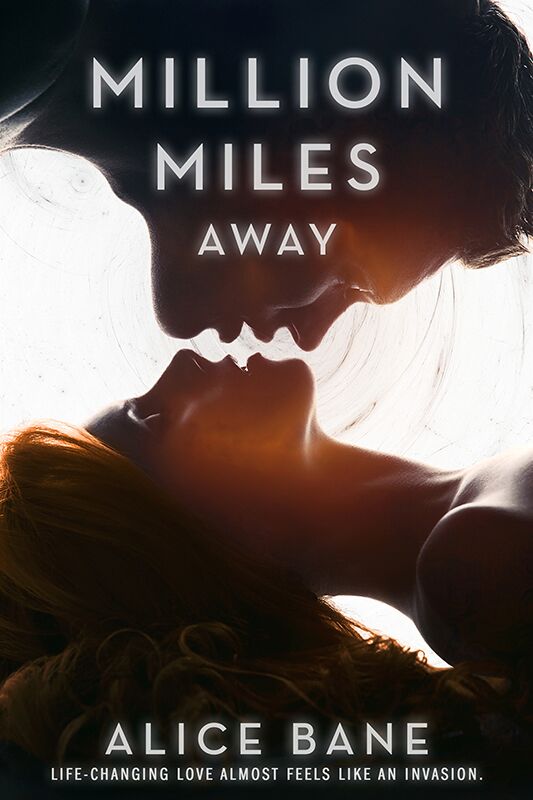 BOOK BLURB
I won't bore you with details about the mysterious medical issues I've had over the last year;
the sudden severe allergies to food and medication, the sleep paralysis. All I'll tell you is that they turned my life upside down.
But I'm a rational person.
Naturally, I assumed that my mind was playing tricks on me when I saw the strange figures standing over me.
But it felt so freakishly real;
especially one face in particular that always stayed with me long after I woke up.
Something about him always drew me in and I knew he was different. He made me feel different.
All my life, romance has felt like something that was reserved for everyone but me. I'd accepted that the only love in my life would be experienced through my artwork.
Now I'm questioning everything I know about myself, about reality, and especially about love.
Add to your Goodreads TBR: https://www.goodreads.com/book/show/47486080-million-miles-away
PURCHASE LINKS: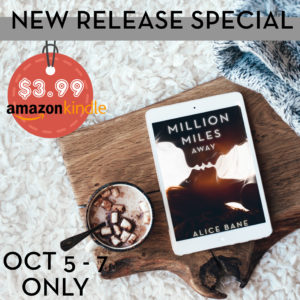 Amazon: https://amzn.to/2KiCAV5
Barnes and Noble: https://bit.ly/2KiF9WU
Kobo: https://bit.ly/2GMlRam
iBooks: https://apple.co/2YMxW9U
TEASERS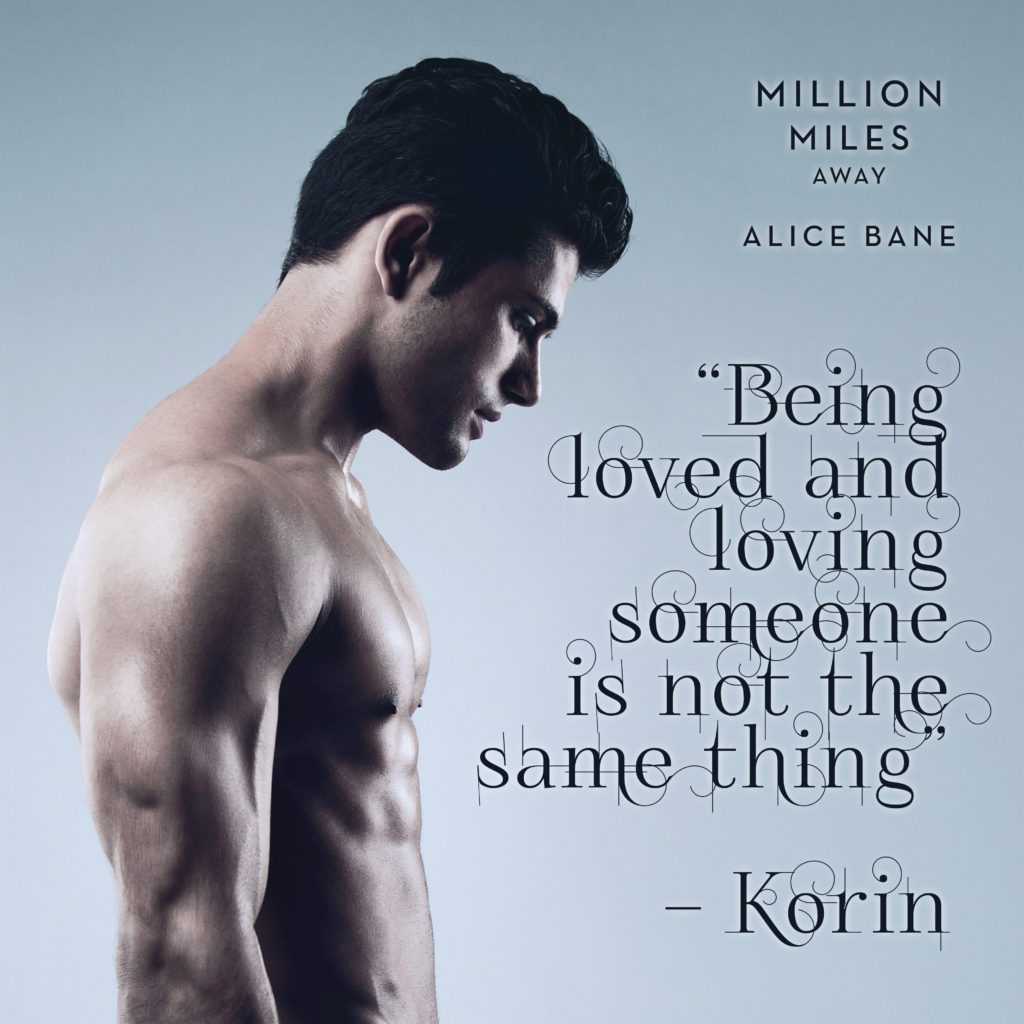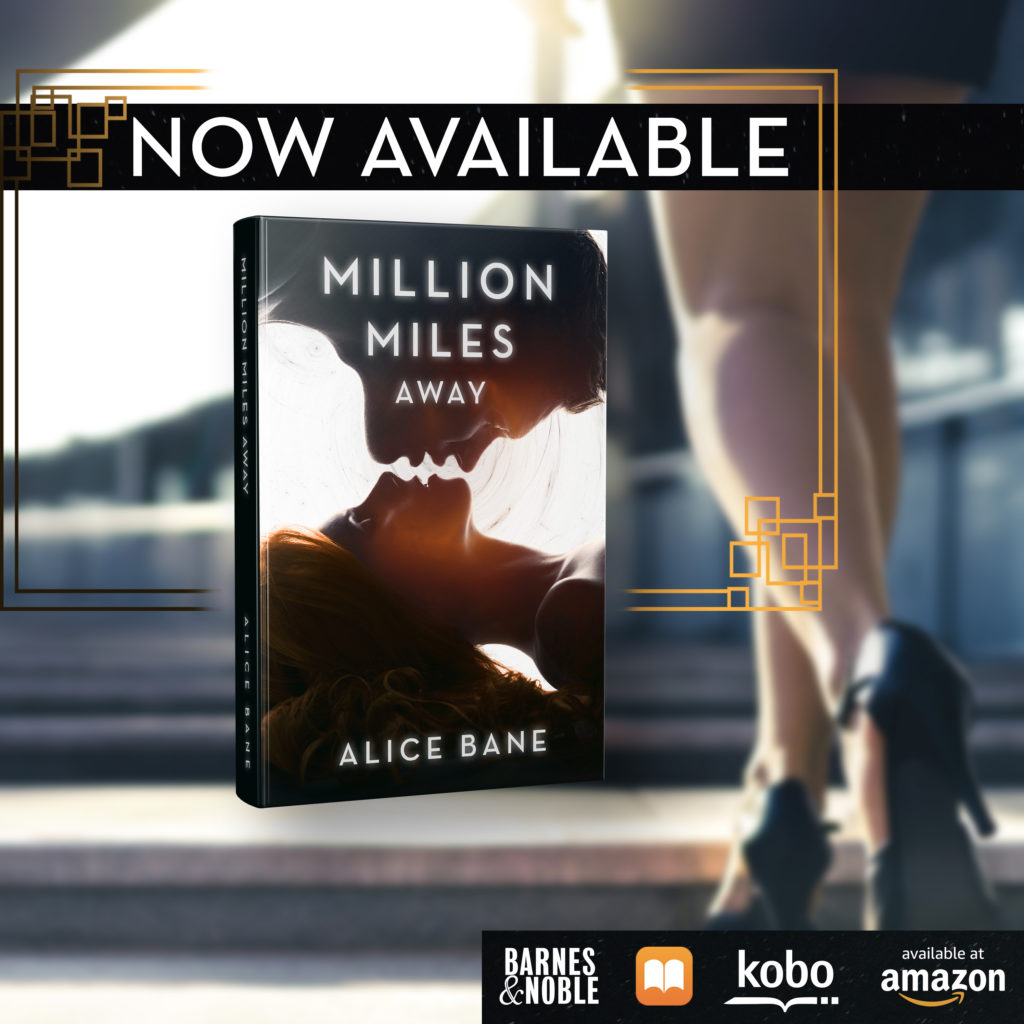 AUTHOR LINKS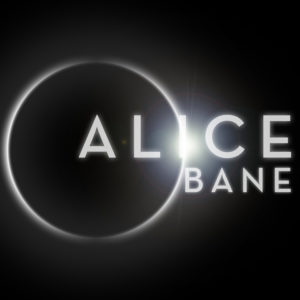 Website: www.alicebanebooks.com
Goodreads: https://www.goodreads.com/author/show/19420715.Alice_Bane
Instagram: https://www.instagram.com/alicebane_author/