New York Times bestselling author Gena Showalter is back with a sizzling Original Heartbreakers tale about an icy war vet and the only woman capable of melting him…
With trust issues a mile long, Ryanne Wade has sworn off men.  Then Jude Laurent walks into her bar and all bets are off.  The former Army Ranger has suffered unimaginably, first being maimed in battle then losing his wife and daughters to a drunk driver. Making the brooding widower smile is priority one. Resisting him? Impossible.
To Jude, Ryanne is off limits. And yet the beautiful bartender who serves alcohol to potential motorists tempts him like no other. When a rival bar threatens her livelihood, and her life, he can't turn away.  She triggers something in him he thought long buried, and he's determined to protect her, whatever the cost.
As their already scorching attraction continues to heat, the damaged soldier knows he must let go of his past to hold on to his future…or risk losing the second chance he desperately needs.
3,5 stars
An ARC has been kindly provided by the Harlequin via Netgalley in exchange of an honest opinion.
I adored "Can't Hardly Breathe" and was really thrilled when the Harlequin contacted me to review Can't Let Go.
So basically that day this was me

Once again Gena Showalters proves that she is an experimented writer as she delivers a romance story built around a relatable heroine and a broken hero. With the right pace and some twists readers should be happy campers.
Sadly this book did not wowed me like Can't Hardly Breathe.
Maybe because my expectations diving in were very high or maybe because I just had finished one of my best reads of 2017 or maybe…
If Ryanne is a great female character with spunk, sass and a big heart she did not moved me like Daisy did. It is unfair to compare both women but my head constantly came back to Daisy…
Daisy's evolution and empowerment were fabulous elements in Can't Hardly Breathe. Ryanne certainly evolved in this story but she had not a long way to go like Daisy had.
What I really liked about Ryanne was her independence and confidence. She is sexy, caring and very determined.
Jude on the other hand shot down their relationship repeatedly and made mistakes upon mistakes. To the point that I wanted to be done with him. Truly he grated on my nerves.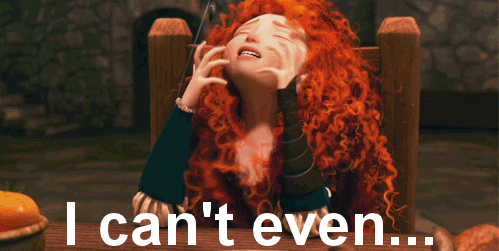 Objectively I knew he had a traumatic past and reasons to grieve but reading about someone wallowing in grief is never pleasant.
I knew he was a gifted soldier. I read that he was handsome etc. But all these qualities were lost on me when I saw him repeatedly sabotaging his future.
That being said the plot was built carefully with a villain wanting to take Ryanne's bar with force and violence if necessary. Reading about Daisy and Danielle, Brock and Lyndi as well as Ryanne's mother Selma warmed my heart.
So all in all it was an enjoyable read mainly thanks to Ryanne but not an exceptional read for me.
My taste is no universal law so what prevented me from truly loving my read might be what you are looking for in a story. So I would say make your own opinion as the author sure knows how to write a story.
Thanks for reading!